Retractable Insect Screens from Insolroll Protect You From Bugs, Sun
Keep Your Patio/Deck Cooler, Prevent Damage From UV Rays and Say Goodbye to Pesky Bugs With These Retractable Insect Screens for Your Greenwich, Ct Home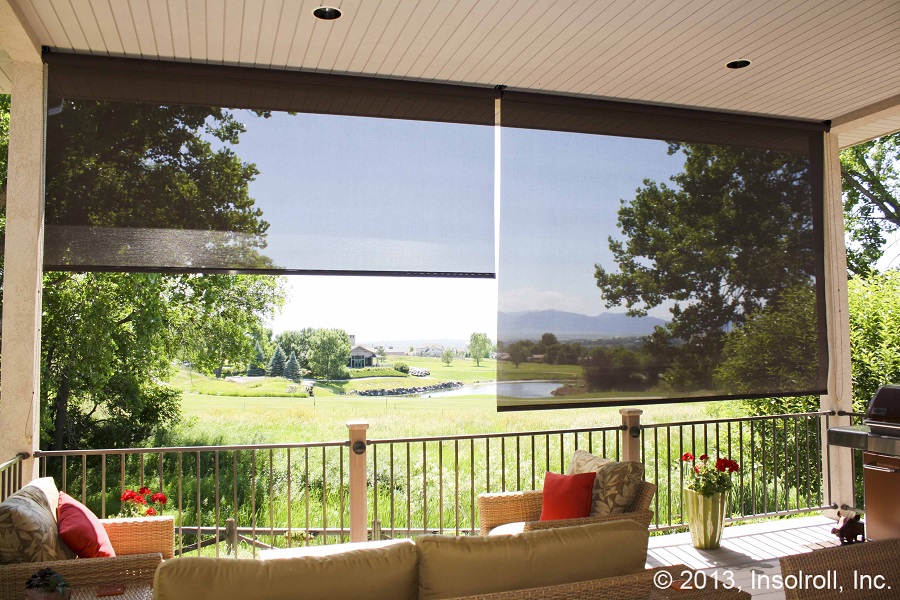 The days are getting longer and warmer, and if you're like many Connecticut residents, you're looking forward to spending more time outside on your deck or patio. But warmer weather also means more insects buzzing around your yard. Nothing ruins a relaxing evening outdoors like a horde of bugs flitting around your porch, so why not insulate your porch, patio or deck from pesky insects while also adding some shade?
You can do both with a retractable insect screen from Insolroll. Their screens help to insulate your outdoor spaces when lowered, providing protection from pests while reducing heat and glare. Plus, the screens can be easily integrated into your existing home automation system. Want to learn more? Here's our guide to insect screens for your Greenwich, CT home.
SEE ALSO: 3 High-Tech Upgrades You Want for Your Home in 2019
BUGS, BE GONE
Pests like flies, mosquitoes and other insects are not only irksome, they can carry diseases like West Nile Virus. This makes insect protection for your outdoor spaces appealing not only for the improved comfort they offer, but also to keep you from getting sick.
What sets Insolroll screens apart from similar products is their ShyZIP technology. The Shy-Zip system is specially designed to keep the screen fabric taut and better seal insects out. The fabric edges stay in the screen track and are heat-sealed to the zipper edge, which helps keep the fabric from fraying.
The bottom rail of the screen uses a 1-inch pliable gasket strip to seal uneven surfaces such as a concrete patio or garage floor. The bottom rail also seals and protects the fabric edge, again to minimize fraying. These features give the screens years of durability.
And the fabric itself uses extremely small apertures to let light through, with holes small enough to keep out minuscule insects like No-See-Ums. Insolroll screens can also be customized to fit spaces of nearly any size, with spaces up to 19 feet wide and 14 feet tall able to be covered with a single screen. With Insolroll screens, you'll get complete insect protection for your deck, patio or other space, allowing you to relax in comfort.
EASY INTEGRATION AND SUN PROTECTION
In addition to keeping bugs out, Insolroll screens are very effective at reducing solar heat gain and glare. They have several different fabrics available with different degrees of transparency and density, allowing you to customize the screens to your exact specifications. The fabrics are also available in several different colors and styles, so you'll be sure to find one that matches your outdoor décor.
Finally, Insolroll insect screens have built-in integration with Lutron control systems, so you can synch your screens with your lighting control system and other automation technology. This makes for simple, easy operation of the screens, letting you spend more time enjoying the outdoors.
Want to spend less time worrying about bugs and more time relaxing outside? Call us today or fill out our online contact form to learn more about Insolroll insect screens for your home.