3 High-Tech Upgrades You Want for Your Home in 2019
A New Year Brings New Possibilities for Outfitting Your Westport, Ct Home's Automation System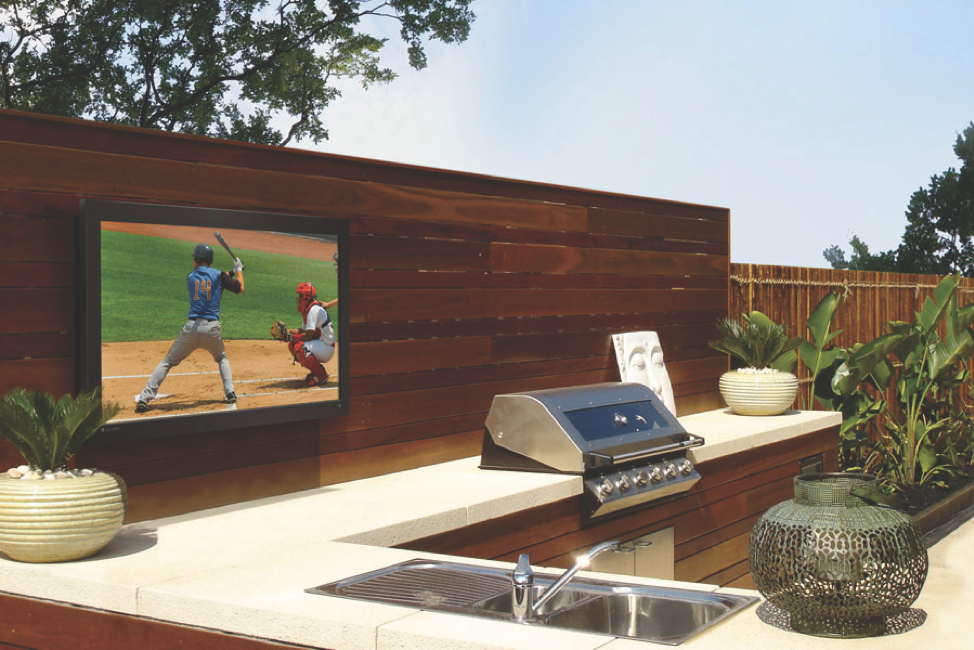 A new year means a chance to refresh your home automation to take advantage of recent innovations. As Westport, CT's leading smart home automation installer, it's our job to stay on top of these trends, so let's take a look at some of 2019's most exciting automation upgrades.
SEE ALSO: Why Stick with Just the Basics in Your Home Theater?
SONY TVs
Sony continues to be at the forefront of TV innovation. Their most advanced offerings, the MASTER Series, boast an incredible level of visual fidelity aimed at showcasing the vision of creators as accurately as possible.
All three of Sony's 4K MASTER Series models – the A9F, Z9F and A9G – feature high-dynamic range technology. TVs with HDR can project a broader, more intense range of colors on screen to help the image pop. In addition, the A9F and A9G are OLED TVs, which means each pixel on the screen is individually lit. This gives you a true black color on screen to help shadows and darker tones stand out in contrast to brighter parts of the image, enhancing contrast.
The MASTER Series models were also made with binge-watchers in mind, as seen by the new Netflix Calibrated Mode. This new technology, developed in partnership with Netflix, tweaks your TV's settings with the press of a button to give you the best picture possible while you watch your favorite show. Sony has been clear that the goal of the MASTER Series is to present video content as closely as possible to how the creators envisioned it, and reviews indicate the image quality rivals that of Sony's own professional studio monitors.
As if the 4K models weren't impressive enough, Sony's Z9G MASTER Series LCD offers a whopping 8K display and comes in two sizes: 85 inches and 98 inches, tying Samsung as the largest 8K TV ever introduced at CES. This 8K resolution promises improved detail in picture compared to a standard 4K TV. Although there are no actual movies or TV shows currently developed for 8K, Sony is able to take 4K resolution and convert it to 8K for display.
GOLF SIMULATORS
Are you itching to hit the links even when the weather isn't cooperating? Or perhaps you're just looking for a new way to entertain yourself and your family at home? Either way, the answer is a golf simulator from Full Swing Golf. You'll be using the tools the pros use to train, as Full Swing simulators are used by the likes of Jordan Spieth, Jason Day and Tiger Woods.
If you're looking to improve your game, Full Swing simulators come with an array of tools to help you improve your form. Overhead cameras locate the ball before you swing, and once you make contact the simulator uses line-scan tracks or infrared waves to determine the ball's direction, launch angle and speed. An HD camera records your swing, allowing you to review it and see what you can do to improve. To help you improve your stance, the simulator measures the width of your stance, your foot pressure, the center of pressure and other factors.
Even if you're not a golf fan or your family doesn't share your enthusiasm, you can still have fun with the simulator. Full Swing simulators can be customized to include up to 13 other games including a home run derby mode, soccer penalty and free kicks, a QB challenge mode, and various carnival games.
OUTDOOR TVs
With the weather starting to turn, now's the time to get ready for outdoor entertaining. You can bring 4K-quality picture to your deck, patio or pool with an outdoor TV from Seura or SunBrite.

If you want a TV that will work in all weather and light conditions, we suggest Seura's Ultra Bright series or SunBrite's Pro Series. Both models are multiple times brighter than indoor TVs, so you'll get a crystal-clear image even in full sunlight. You'll still enjoy 4K performance, and you won't have to worry about any damage from weather. The Ultra Bright series is rated for temperatures from -24° to 122° F, while the Pro Series can handle temperatures from -40° to 122° F.

This is just a preview of how you can upgrade your smart home in 2019. To learn more, call us at (203) 338-0706 or contact us online.

No video selected.