Turn Your Next Get-Together Up a Notch
An Outdoor Audio Video System Changes the Game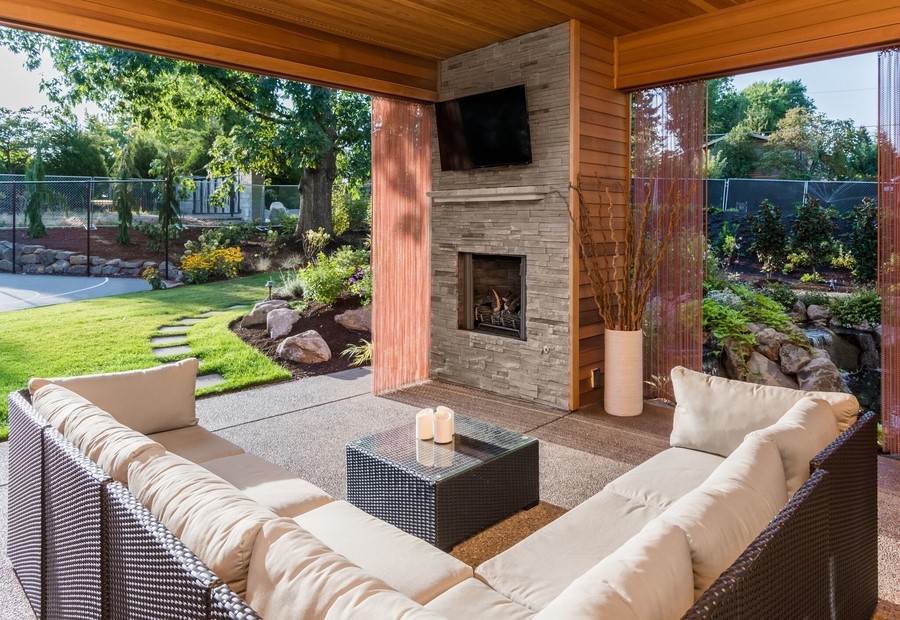 With summer in full swing, you have more opportunity than ever to throw an awesome outside party for friends and family. Not to mention all the other outdoor activities that the warm weather and bright sunshine invite.
There's no need to limit your events to the indoors. Take the fun to your Westchester County, NJ backyard with a top-notch outdoor audio video system.
In this blog, we'll go through the many impressive features that an AV system like this entails and how they can elevate any occasion.
Keep on reading below to learn more!
High-End Audio
Have your family and friends enjoy your patio in the sunshine as you fire up the grill for a cookout. You can make this relaxing environment even better with music and tunes to entertain everyone.
Create ambiance and encourage conversation by softly playing inviting and melodic songs that make everyone feel right at home. As the night goes on, turn up the dance tunes that get people moving.
You can choose countless songs, playlists, and albums from streaming services such as Pandora and Spotify. If someone requests a song, you can take your turn as DJ and find anything in your vast media library.
With weather-resistant speakers from Sonance, James Loudspeaker or Coastal Source your audio equipment can take a beating and still deliver high-performance sound and audio that will delight your family and guests throughout the evening.
With just a press of a button, you can adjust volume, switch songs, and turn your entire system on and off with ease. All the control is in your hands.
4K Ultra HD Screens
Music that everyone loves is great, but you don't have to stop there. Why not set up a movie night outside?

Outdoor TVs can show flawless 4K Ultra HD resolution even in direct sunlight. Seura TVs have a brighter display that won't be too dim when the summer sun rays are shining down. You won't have to worry about glares interrupting a crucial scene or even a big play during a game.

Just like your speakers, your TV screens can handle rain or shine. You can make it feel like everyone is at the drive-in at night, as you lower your landscape lighting and the bright screen fills up the darkness.

Add in some comfy seating and give everyone some snacks and drinks, and your summer movie nights are all set to go!


You're sure to enhance this season's get-togethers with an advanced outdoor audio video setup. Want to learn even more about installing one in your backyard?

Give us a call or fill out our quick online contact form to schedule a no-obligation consultation with us! Our team would love to hear from you.

No video selected.