The widest selection of shade styles, solutions and fabrics for any application. Hundreds of fabric choices from vendors such as Lutron, Crestron, Savant and Hartmann & Forbes luxury handwoven natural window coverings.
Why motorized?
It's important to understand the advantages of motorized vs. manually operated mechanisms when it's time to research and purchase new window treatments.
Convenience If your home has many windows, and especially if these windows are large, high up or blocked by furniture, manually opening and closing the shades and drapes can be a real hassle - or impossible. By installing motorized solutions and tying them into a smart control system, you can raise and lower them at the touch of a button, from your smart phone, simple voice command, automatic scheduled scene or daylight sensor.
Increased privacy Once the sun goes down uncovered windows turn your home into a fishbowl — exposed for all to see. Automating your window treatments will place cover over your family all night long. Also, depending on which material and opacity you choose, you can have window coverings that offer privacy while still allowing light to come in during the day. 
Security When shades move up and down throughout the day, your house looks as if someone is there … even when you might be hundreds of miles away. Simulate presence by scheduling operation of your window treatments. Giving your home a real lived-in appearance is easy with automation. Set a pre-determined scene for "Away" when leaving to close all shades and restrict the view inside your home. No one will know that it isn't you operating those shades. Deter the would-be intruders by making it look like you are home even when you are not. 
 Energy Savings The heat that passes through the window panes on a hot, sunny day (called solar gain) can throw your air conditioner into a tailspin. By covering them up, your cooling system runs less in the summer, or opening them during winter months will add natural warmth. We can even install a sensor that signals the motorized window shades to open or close based on outdoor light conditions.
Safety Experts especially recommend motorized window treatments for people who cannot reach windows easily, families with young children or grandchildren and homes of the elderly or disabled. With no cranks or dangerous operational cords for curious children or pets to get tangled in, our low voltage system quietly moves your blinds or shades into an open or closed position with no fanfare and no hassle.
Widest product lines
 We offer the widest product lines, with different shade styles, materials and fabrics for almost any budget or application. Roller shades complement traditional designs and Lutron Palladiom exposed roller shades enhance contemporary designs. Horizontal Sheer Blinds pair the soft elegance of a sheer with the precise control of a blind. Sheer layers also offer privacy, even when vanes are open. Pleated shades are a beautiful window treatment that give a pleated form to roller shade fabric. Honeycomb shades add luxury to a space with their elegant textures, as well as depth, thanks to their cellular design—which also provides superior insulation. Wood/Venetian Blinds are an attractive and effective way to ensure privacy, while still allowing sunlight to filter into a space. Drapery Track Systems electronically operate pinch pleat or ripplefold draperies to elegantly provide quiet, convenient control of daylight. Vertical drapery systems smoothly pulls fabric up and completely out of the way - unlike traditional draperies that move from side-to-side. This unique design provides greater access to windows and views by eliminating the creation of stack back. And finally, Roman shades provide the look of soft folds and allow for reliable, smooth, and virtually silent shade movement. All shade products are available in different sizes to accommodate the needs of any room and we can custom fabricate many shade types with your or your designers own material, providing the convenience of motorized operation and a truly one-of-a-kind finish.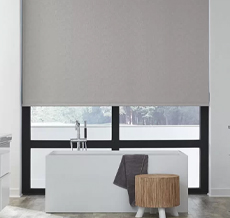 Save energy and stay comfortable
Stay cool in the summer and warm in the winter by using shading systems to deflect or harness solar heat. Shading systems diffuse light and prevent glare from washing out a computer or television screen. You'll be able to better protect furniture, fine art, rugs, and even wood surfaces from fading by having the shades close automatically during the sunniest part of the day or while you are away. While it's understood that taking sun safety precautions is important outside, few people realize they can sustain sun damage indoors from the sun's strong UV rays. All window coverings can be outfitted with solar sensors that determine the amount of sun shining into a room. This type of system can close the coverings when the sunlight reaches a specified level in order to prevent furniture from fading; you'll also block out the heat for a more energy-efficient home. window treatments lead to better sleep for a number of reasons. Motorized drapes or shades allow you to sleep in a completely dark room that increases melatonin and improves your circadian rhythm. Also, you can set your window coverings to open around the time you'd like to wake up, so you can wake up to natural sunlight rather than an annoying alarm clock.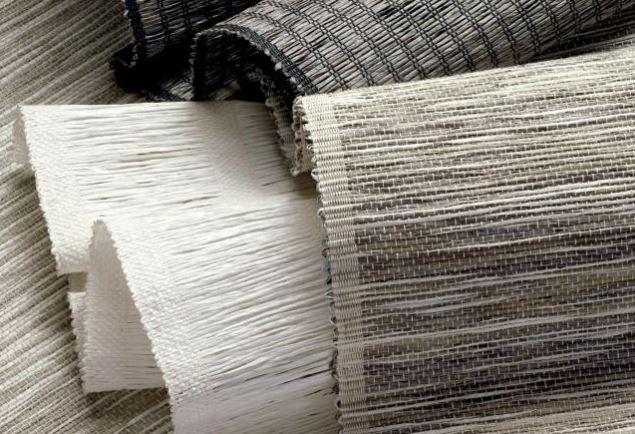 Design alongside
technology
Our shading systems are designed to look and work beautifully. Stylish control and fabric options coupled with innovative technology elegantly transition a space to create the right amount of light for any activity. Shades align precisely for a balanced, beautiful look to a row of windows. Imagine pressing a single wall station button to operate a whole room, or use your smart phone to close shades throughout an entire room or house. Shading systems are not restricted to be controlled from a single location or single window. They can be controlled using a myriad of wall keypads, remote controls, voice controls (such as Amazon Echo and Google) or set to an astronomic time clock for precise and automatic adjustment every day.
Why us?
Phoenix Audio Video has designed and installed motorized shading systems for over 14 years. Our staff is trained and certified for the products we specify. We provide the entire shading solution—the shade itself, electronic drives, controls, power supplies, hardware, wiring, installation and ongoing service—ensuring the highest-quality products and a satisfying customer experience. We pay exceptional attention to detail, for functional—and beautiful—controls, and offer a wide selection of styles, colors, and finishes. We offer seamless integration of your motorized window treatment to function at its best during daylight, electric light, and for total home control solutions that help save energy.
Lets get started
If you would like to learn more about motorized window treatment solutions for your current or new residence, or commercial project, please 
contact us
. We will coordinate a complimentary design visit to meet with you, your designer or invite you to experience either of our two showrooms for a fun, friendly demonstration. We are available 7 days a week by appointment.
Have an upcoming Residential project?
Shading solutions start with expert advice. If you're in Connecticut, New York, Long Island or Rhode Island (including all surrounding areas) give us a call.