Lutron's Motorized Shades Offer Functionality and Elegance
Lutron Palladiom Shades Deliver the Perfect Solution for Today's Luxury Homes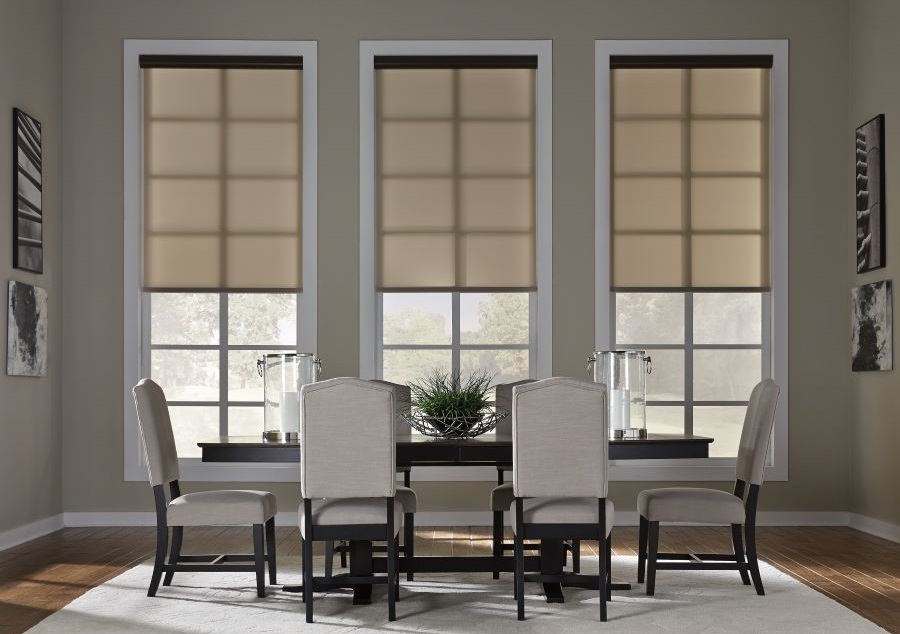 In addition to smart lighting, motorized shades are often our client's first introduction to the world of home automation. Imagine waking to whisper-quiet shades rising along with the first rays of the sun and lowering when evening descends, creating a sense of privacy. Or, when it's time to watch a movie or head to bed, your blackout shades descend, creating the ultimate in darkness. This, and so much more, is possible with automated shades and lighting.
At Phoenix Audio Video, we specialize in integrating smart home automation that defines beauty and ease of living. To accomplish this, we partner with best-in-class brands that stay on the cutting-edge of smart technology. In the world of motorized shades, that brand is Lutron. They set the mark in 2017 when they came out with Lutron Palladiom shades. Then, in 2021, they raised the bar with a wire-free version.
Let's explore what these shades offer and why they're so popular with homeowners in Westport, CT.
SEE ALSO: Crestron Home Brings Your Ideal Smart Home to Life
Beauty and Elegance
One of the remarkable features of Palladiom shades is their unique design. They offer an elegant, industrial look, perfect for today's architectural elements and luxury homes. The exposed application is installed without a fascia, pocket, or recess and held by hand-finished aluminum brackets that can be mounted to the wall or ceiling. The jamb bracket sits elegantly inside a window frame, creating the illusion of the shades floating in midair. These brackets come in seven finishes, including clear and black anodized, opal white, brass, and satin graphite.
Synchronized to Perfection
The Palladiom bottom rail is unlike other motorized shading systems, sitting perfectly parallel to the window sill and, at only 3/8-inches high, offering a minimal yet elegant element. When raised, it's designed to fit into the negative space behind the roll, disappearing from view. Additional hembar options include fabric wrapped and metal finishes.
The patented Intelligent Hembar Alignment system maintains synchronized alignment within one-eighth of an inch at resting positions and during motion.
The Perfect Solution for Every Room
With both wired and wireless options, these shades offer the perfect solution for new construction, remodels, and additions. The wireless window treatments run on Lutron's patented Active Energy Optimization, a battery management system that extends their life to an industry-leading three-to-five years. Either option offers beautiful elegance that can cover a 12 x 12-foot window.
Effortless Control
Palladiom keypads offer self-adjusting backlit illumination and come in glass, metal, or matte. Simple and elegant, they include customized engraved buttons for your unique needs and can control the lights, shades, and climate. When integrated into your home automation system, one touch on a touchscreen, tablet, keypad, or remote controls all systems, including the entertainment, security, pool and spa.
At Phoenix Audio Video, we provide our clients with the technology that makes their lives simpler and more enjoyable while ensuring it is easy to use and reliable. To learn more about Lutron's Palladiom shades or to schedule a complimentary consultation, contact Phoenix Audio Video today.