Experience Ketra's Tunable Lights Firsthand at Our Extensive Showroom 
The Best Way to Experience the Benefits of Tunable Lighting Is Firsthand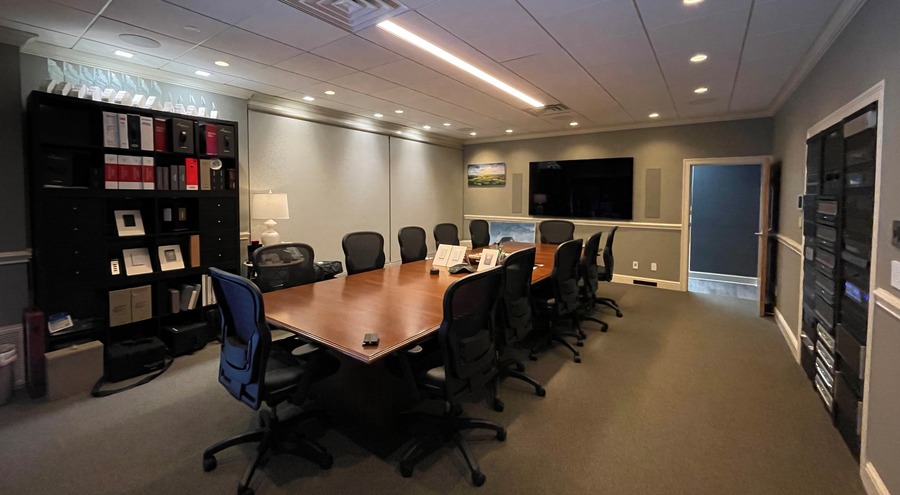 Whether it is a brand-new place or a remodeling project, lighting control will be one of the most important and consequential systems in your home. Selecting the right fixtures and smart switches, installing and integrating with other devices, and programming to enhance your life are part of what we can do for you at Phoenix Audio Video.
If this sounds like a lot, or the prospect of such an investment has got you thinking, we'd like to invite you to schedule a one-on-one consultation with one of our knowledgeable system designers at our state-of-the-art lighting showroom in Fairfield County, CT.
Read on to learn what you can expect to see at the showroom, including the latest in smart lighting control from Lutron, Ketra, and other industry-leading brands.
SEE ALSO: A Smart Lighting Control System Can Transform Your Home and Life
The Showroom Experience
When considering any new device for your smart home, there is no substitute for a first-hand experience. Lights are no exception. With dozens of brands, thousands of lighting products, and hundreds of local installers claiming to be the best, it can be difficult to choose what's best for you and your home. A visit to our showroom takes care of that!
Here, you will experience the latest from brands like Lutron, including full-spectrum LED lights and smart switches designed for beauty, efficiency, and even better overall wellness!
When Wellness Matters
Engineered to mimic the hues and color temperatures of natural sunlight, tunable LED lights are the future of lighting control. Unsurprisingly, Lutron's Ketra family of products is the industry standard. To better understand how tunable lights lead to optimal wellness, it is best to consider a couple of real examples.
First, the home office. By setting lights at the office to a cool white temperature, your heart rate, cognitive functions, and ability to focus all increase. In the bedroom, however, warm light temperatures lead to better rest and even faster recovery times. It's almost as if you are bringing the sun's healing properties home with you but leaving the heat outside!
Ask Us About Your Home
Once you are done looking, touching, and experiencing Ketra in our showroom, we know you'll be ready for the next step: installing, integrating, and automating lighting control at home! Whether you are looking for an aesthetic improvement, better energy efficiency, optimizing wellness, or a combination of all three, our team of technology integrators is here to help. Contact us to set up a one-on-one consultation at our showroom and explore how Ketra and Phoenix Audio Video will take your smart home lighting control to the next level!