Experience an Unprecedented Ease of Living with Savant
The Savant Home Automation System Delivers a Luxurious Day-to-Day Lifestyle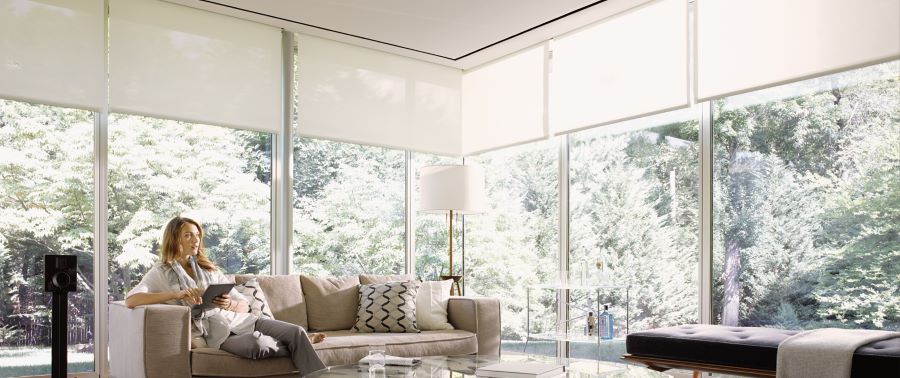 At Phoenix Audio Video, we provide our clients with automated systems that transform their daily lives. To accomplish this, we partner with best-in-class brands that utilize the latest technology to offer unrivaled ease of living. In the world of home automation, that brand is Savant.
As a Savant dealer, we understand the many intricacies of a Savant smart home system, which offers customized solutions for every size estate. The founder's vision aligns with our mission to provide luxury products through technological firsts in an easy-to-use format.
Let's explore a few of Savant's features and how they're transforming homes in Chappaqua, NY.
SEE ALSO: Create an Outdoor Entertainment Space with High-Fidelity Sound
Savant Defined
The company sets itself apart in its ability to personalize the system. Everyone in the home can create a personalized profile that allows easy access to their preferences and scenes.
One person's "Arriving Home" scene may set the outdoor audio to soft jazz, heat the spa, turn on the outdoor gas firepit, and illuminate the beautiful landscape lighting. Another family member's "Reflect" scene may set the lights in the media room to a soft amber glow, turn on their meditative playlist, and transform the image on the TV screen into a tropical beach scene. The possibilities are truly limitless.
Savant connects with almost any electronic device connected to the internet, ensuring unrivaled customization. As a result, it controls nearly every aspect of your home, from entertainment to lighting, climate, security, and more. And it does it in a way that's unique to each member of the household.
High-Resolution Audio and Video and IP Video Tiling
Savant allows homeowners to enjoy high-fidelity audio from streaming personalized playlists or their own collection. Savant's 55-inch soundbar features smart home functionality, including Savant Music and popular streaming services such as TIDAL, TuneIn, Spotify, Pandora, SiriusXM, and more.
Homeowners can add Savant's surround-sound speakers and subwoofer for the ultimate home cinema experience. Savant Smart Audio is certified by WiSA, ensuring pristine sound quality, and can be expanded in up to 96 zones for the largest estates.
The IP Video Tiling feature lets you view up to nine video sources on a single display. For example, let's say you're watching TV and want to see who's at the door. Simply touch a button, and a corner of your display will let you see the front door from your security camera.
You can also check the rest of the home, such as the playroom or the pool area, to ensure the kids are safe and sound. Watch several sources at once, like content from your cable box, Blu-ray player, Apple TV, and more.
Of course, this is just the tip of the iceberg in Savant smart home technology. At Phoenix Audio Video, we ensure a luxurious smart home experience, including effortless control of your pool and spa, video surveillance, motorized window treatments, lighting, entertainment, and more. To learn more about Savant or to schedule a complimentary consultation, contact Phoenix Audio Video today.