Create an Enchanting Outdoor Oasis with Landscape Lighting
The Right Outdoor Lighting Extends Your Living Space While Adding Beauty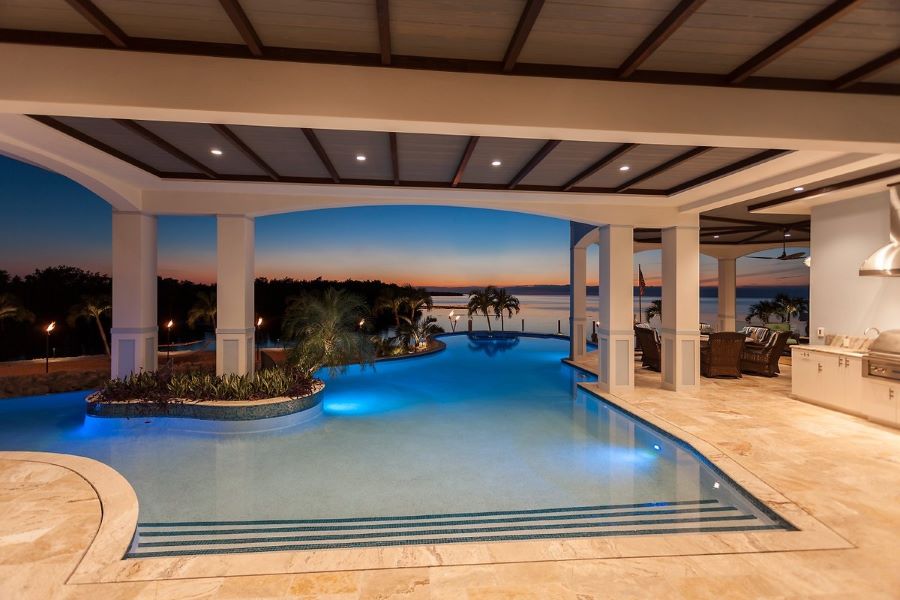 Have you considered adding an outdoor entertainment area? Or, perhaps, you'd like to create an outdoor oasis, a place to relax around the fire pit and pool with friends and family, enjoy al fresco dining, or lay back in a hammock under the stars.
Beautifully designed landscape lighting can help create this retreat and extend your living space, producing a space to enjoy long after sunset. At Phoenix Audio Video, we partner with industry leaders that define cutting-edge technology. In the world of landscape lighting, that brand is Coastal Source.
SEE ALSO: 2 Must-Have Entertainment Products to Add to Your Backyard
The Finest LED Products on the Market
Coastal Source began its foray into the world of outdoor lighting with one intention: to create a superior product that, unlike others, could flourish and sustain itself in any type of weather. For this reason, all of their hand-built fixtures are constructed of 100% brass.
They also addressed the number one reason for outdoor lighting failures—wired connections that are susceptible to moisture. Their patented Plug-n-Play Cabling System eliminates these failures and is one of the many reasons they can offer a lifetime warranty.
Beauty Redefined
Coastal Source's self-contained fixtures come in over 13 styles, allowing our certified technicians to create the perfect ambiance. Each light fixture is also adjustable, enabling our lighting experts to create a tight beam of light to highlight architectural and unique landscape features as well as a wash of light for showcasing your poolside retreat or garden area.
An enchanting outdoor space requires the right strategically placed fixtures to create that magical experience of an evening under the stars. Bright lighting that may be well suited for tasks can quickly dispel the charm of your outdoor setting.
We'll accentuate your most beautiful landscape features with tree lights that create the effect of moonlight and bullet lights that can spotlight water features and statuaries. In addition, Coastal Source's Flex Niche series lets us install curved path lighting and landscape wash lighting using micro-sized easy-to-conceal fixtures. Niche lights can also be used for downlighting and shadowing, elements of lighting design that bring an outdoor area to life when darkness descends.
We can also increase your family and guests' safety and security with subtle yet efficient step lighting and low-profile nose lights. Their extensive range of cutting-edge products also includes pile caps for homeowners with docks and waterfront lighting needs, as well as underwater lights that cast a luminous glow in green, blue, or white.
The Importance of Working with a Certified Dealer
As a Coastal Source certified dealer, our technicians are extensively trained in the unique design elements and installation this brand requires. For this reason, all of our landscape lighting systems are covered by the Coastal Source lifetime warranty.
There is a difference between good, sufficient outdoor lighting, and breathtakingly beautiful lighting. Let Phoenix Audio Video show you the distinction. To learn more about landscape lighting or to schedule a complimentary consultation, contact Phoenix Audio Video today.