Coastal Source: The Best Choice for Home Landscape Lighting
Here's Why We Recommend Coastal Source for Your Outdoor Lighting Needs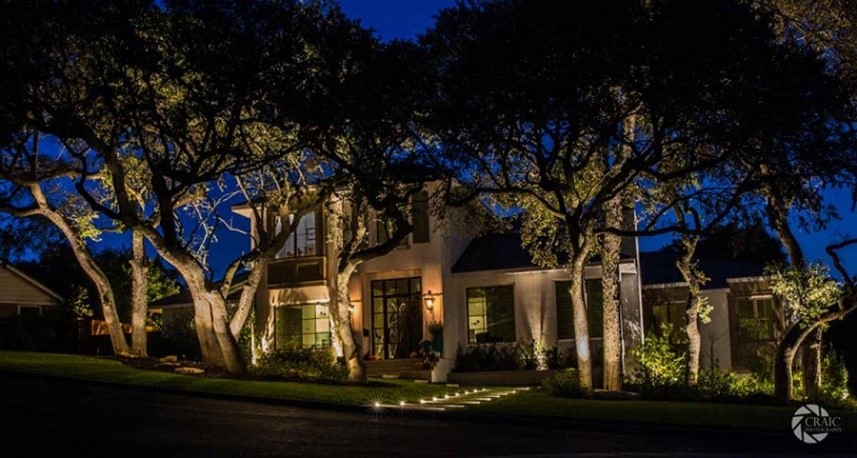 With winter fast approaching, you're likely already thinking about how you want to light up your yard for the holidays or wondering how you can brighten your home on those long, dark nights. No matter what sort of landscape lighting solution you want for your Westchester County, New York home, we recommend Coastal Source's industry-leading outdoor lighting products.
Coastal Source's design expertise, lifetime warranty, energy savings and the ease with which they can be integrated into your existing home automation system makes it the premier choice for residential landscape lighting. And our team at Phoenix Audio Video is here to help as your one-stop shop for local Coastal Source installation services.
Here's why you should go with Coastal Source for your outdoor lighting upgrade.
SEE ALSO: Check out our gallery of landscape lighting projects
MADE FOR THE WORST WEATHER
All Coastal Source products are made and designed in-house, giving them a level of quality that's second to none. All their landscape lighting fixtures are made from solid brass and are fully sealed against the elements. This level of engineering detail gives Coastal Source fixtures an unmatched level of durability.
Coastal Source has also put a lot of thought into the wiring that links their fixtures. Connection issues are one of the primary causes of system failures in landscape lighting, but Coastal Source's patented Coastal Connector has remedied those issues.
The connector itself is a simple but effective piece of design: Simply plug the cable connectors together and twist, and suddenly you have a weatherproof seal and a steady connection. No more splicing wiring on-site, and the plug-and-play nature of the system means installing or replacing fixtures is a simple matter.
FIXTURES THAT LAST A LIFETIME
When you install landscape lighting in your yard, you want to know those fixtures will endure beyond a few months or years. Luckily, Phoenix Audio Video is a certified Coastal Source dealer, and Coastal Source guarantees their products through a lifetime warranty.
Being a certified Coastal Source dealer also means we're your one-stop-shop for all your landscape lighting needs; no more having to deal with electricians. Combined with our design expertise and Coastal Source's wide range of products, we'll create a system that will dazzle your friends and neighbors while adding curb appeal and safety to your home.
EASY INTEGRATION AND ENERGY SAVINGS
If you're going to add a landscape lighting to your home, you'll want to be able to add it to your existing home automation system for easy scheduling and more. Coastal Source fixtures can easily be incorporated into Lutron lighting control or other integrated home systems, giving you simple control over all the lights both inside and outside your house.
Because Coastal Source fixtures use LEDs, they also lead to significant energy savings for you. Some studies show LEDs to be 83 percent more efficient than incandescent bulbs, compared with 75 percent for CFLs and 28 percent for halogen bulbs. Since LEDs also last much longer than other lights, you'll see a major drop in your energy costs over the lifetime of your fixtures.
THE RIGHT CHOICE
When you look at the design and build quality, the lifetime warranty, the energy savings and the ease with which fixtures can be installed and integrated, Coastal Source is the obvious pick for your landscape lighting needs.
To find out more about getting these incredible products installed in your Westchester County home, call Phoenix Audio Video at (203) 338-0706 or contact us here.