3 Things You Need to Stream Hi-Fi Audio
Learn how a strong network, music streamer, and hi-fi speakers will create an unforgettable audio experience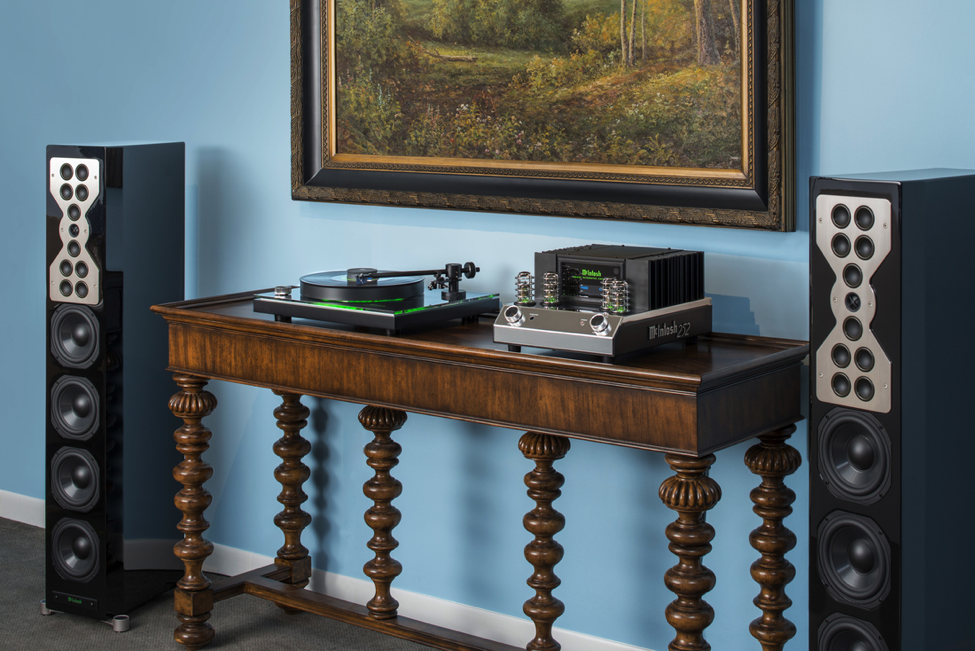 Hi-fi audio is the high-quality reproduction of sound, bringing you as close to a live music experience as possible. It aims to recreate the experience of a performance in the studio by capturing every detail. With streaming becoming the new normal, why not enjoy it in the best quality? Four primary streaming services offer your favorite tunes in hi-fi: TIDAL, Qobuz, Deezer, and Amazon Music HD.
Read below to learn what you need to enjoy hi-fi audio streaming in your Greenwich, CT home.
SEE ALSO: How to Achieve High-Performing Outdoor Audio
A Strong Internet Connection
A robust home network system is essential to streaming Hi-Fi music. These files are quite large and take up a lot of bandwidth to stream, so a slow internet connection will lead to lower sound quality or buffering audio. We recommend downloading songs to your device for on-the-go music before you leave so you don't have to risk using a weak data connection outside the house.
A Music Streamer
Savant Music makes it easy to stream your favorite high-fidelity music services such as TIDAL, Deezer, and more, as well as play your digital album collection in any and every room through connected speakers. Browse all your music and choose where you want to enjoy it—all from the Savant Pro app.
Another option is the eSeries Music Streamer from Autonomic. This solid-state, multi-source music streamer seamlessly integrates into your home automation system and delivers playback of pure, 24-bit/192kHz high-res audio, along with the most popular online music streaming services.
Additionally, Sonos offers versatile streaming components for your existing powered or passive speakers: the Amp and Port, respectively. These wi-fi enabled streaming components to connect to your existing hi-fi system so you can enjoy your favorite tunes from Tidal, Deezer, and more. Enjoy control with the Sonos app or Apple Airplay2, and easily expand your sound system to more rooms. You can even connect and stream your CDs, stored hi-res audio files, and vinyl.
High-Quality Speakers
Your cheap wireless speakers won't be able to handle the complexity of hi-fi audio; after all, Bluetooth doesn't support lossless audio transmission, so you will be ruining your hi-fi audio quality if you try and stream it that way. You need equipment that can handle hi-fi audio. We recommend investing in some of the industry leaders in hi-fi speakers: McIntosh and Bowers & Wilkins.

McIntosh has been an industry leader in home audio since 1949 and has helped create the high-fidelity industry. Using their trademark transformer and tube circuit technology, they created some of the first high-performance home amplifiers. Their audio equipment also has some of the sturdiest of designs. Enjoy stylish, handcrafted hi-fi speakers that are trusted by some of the top musicians in the world.

Bowers & Wilkins has a similar reputation for providing top-quality sound. Combining cutting-edge acoustic engineering with a classic design, Bowers & Wilkins speakers offer studio-inspired sound in a sleek and discreet design. Discover power, accuracy, and musicality, all in a visually-appealing package.

Learn more about hi-fi audio solutions for your home in Greenwich, CT. Call Phoenix Audio Video at (203) 338-0706 or fill out our online contact form to get started. We look forward to hearing from you!

No video selected.