Crestron Home Brings Your Ideal Smart Home to Life
Choosing This Premier Automation System Gives You Limitless Control of Your Home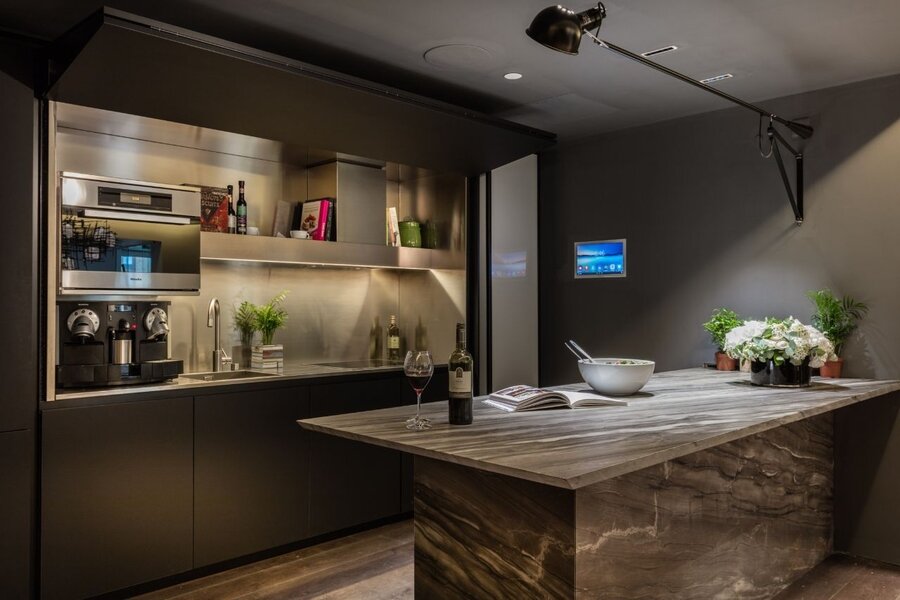 A smart home offers the luxury of bringing your concept of what a home should be to your reality. Your home can work with how you live, waking you by opening the shades and playing music to energize the start of your day. Set your lights to match the day or automatically transition through the evening with warm hues to set your mind for bed. Your home automation system works with your needs and improves peace of mind.
When you think of the premier name in home technology, Crestron should come to mind. The company partially invented the smart home category, continually creating industry-leading innovations since its founding in 1971. Their decades of experience in developing products have culminated in the Crestron Home line. The platform is streamlined while becoming more powerful, flexible, and faster to implement.
Are you ready to see how Crestron Home can enhance your Westchester County, NY home and lifestyle? Read more below to find out.
SEE ALSO: Why a Smart Home Control Upgrade Is a Smart Choice
The Crestron Home Advantage
Crestron gives you access to total home control with simple and intuitive interfaces that are instantly responsive. At the touch of a button or with a voice command, you can set the lights for a dinner party or fill the house with audiophile-quality music. The Home platform presents you with one system from a company that manufactures or supports every component of your home.
Control motorized window shades that combine designer styles with energy savings and privacy. You can set the shades in motion with elegant keypads or have them respond to temperature changes and time of day. Have your home manage itself with your needs in mind.
Immerse yourself in the music and movies that inspire you. With the power of Crestron DigitalMedia behind the Home systems, you can have ultra-high-definition audio and video throughout your home. Watch multiple channels on one screen or the same show on every television; the choice and the power are yours.
A Better Interface
Crestron helped develop the industry standards for user interfaces. Utilizing its vast knowledge of effective GUI design, the Home system presents a simple and universal control surface. Whether you are using an auto waking high-resolution 70R touch screen or a mobile app, the interface works the same. There is no learning a new set of buttons or having to deal with awkward controls.
Voice commands provide you with the freedom to make changes to your home lights, play a movie, or set the temperature without touching anything. You can connect using Amazon Alexa, Google Assistant, Josh.ai, and Siri voice recognition for Apple TV.
Limitless Control
The Crestron Home system comes complete with the ability to control and manage hundreds of partner devices and Crestron products. Are you looking to add a newly purchased smart device? Your dealer can quickly implement its inclusion with no lengthy and expensive programming.

The smart home platform is always growing, adding new, more nimble processors and expanding partner companies' list. Recently Crestron announced the addition of support for Jandy pool and spa devices, Sonos audio systems, Domotz remote monitoring, Pentair pool products, Apple HomeKit and, many more!

With Crestron Home, you can have a simple, reliable system that is fun and easy to use. Want some hands-on time with Crestron Home products? Schedule a visit to our integrated technology showroom.

Are you ready to bring the premium home automation system into your life at home? Reach out to our team here, or call us at (203) 338-0706 to schedule a free consultation. We look forward to hearing from you!

No video selected.