A Comparison of Lighting Control Keypads
Take a Look at the Keypads for Three of the Most Popular Lighting Control Brands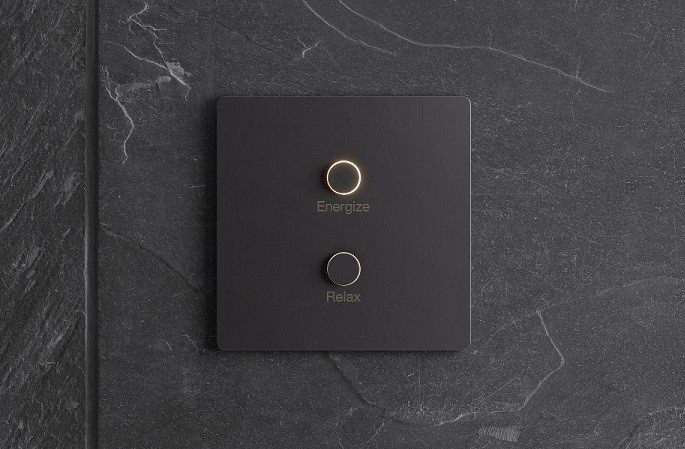 Lighting control adds convenience to your lifestyle by allowing you to adjust any and every light in your home with just the press of a button. But what does this button look like? Different lighting control systems offer keypads with a wide variety of design options and configurations to choose from. How do you know which is the best fit for your home? Keep reading to learn about a few different keypad options available for lighting control in your Westchester County, NY home.
SEE ALSO: A Smart Lighting Control System Can Transform Your Home and Life
Lutron Alisse
Lutron Alisse wired keypads (see photo above) integrate with Lutron's HomeWorks QS control system. These keypads come in single column, double column, and triple column options, and with a wide variety of button configurations to choose from so you can craft the perfect keypads for your home. Choose from the sophisticated finish palette of Lutron's Signature Metal Collection, which is exclusive to the Alisse wall keypads and blends in seamlessly with any décor. Every wall keypad is customized to your aesthetic and needs, bringing luxury to every circular button. Custom engravings further personalize your lighting control with precise etchings backfilled with ink, creating a hand-crafted solution that delivers a detail-oriented and unique lighting experience.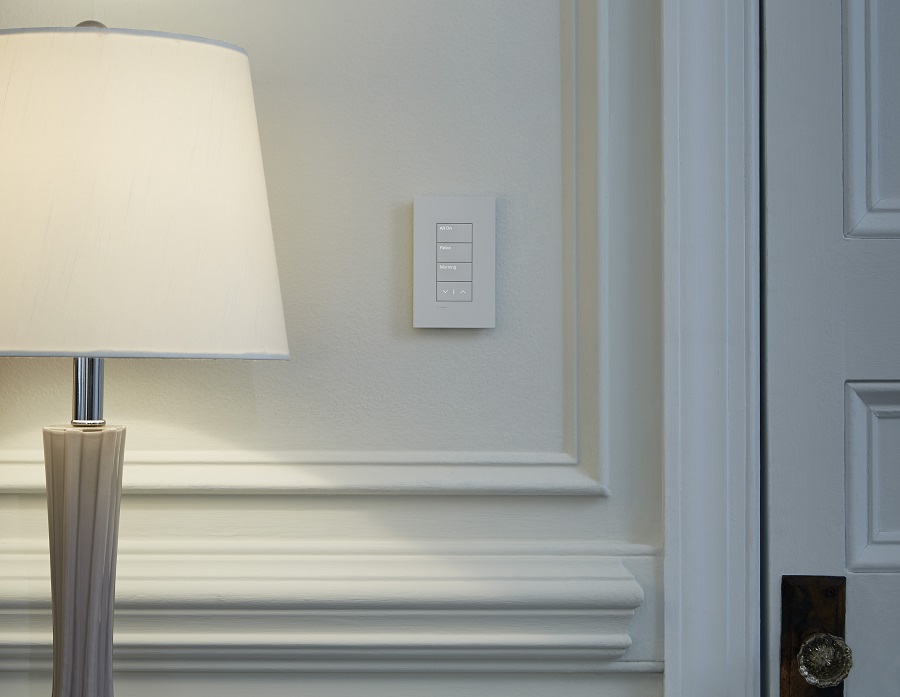 Lutron Palladiom
Also exclusive to Lutron HomeWorks QS are Lutron wired Palladiom keypads. Similarly available in a wide selection of finishes and colors that blend in with any interior design, the Palladiom keypads allow control of lighting, motorized shades, and your HVAC system from a single, centralized place. Both the buttons and wall plates are made from the same material to ensure a cohesive design, and customizable engraving with adjustable backlighting brightness makes control convenient and straightforward. Choose from a variety of button configurations to create the perfect keypads for your lighting system.

Crestron Horizon
Horizon wired and wireless dimmers and keypads offer both style and function to your home. There are four button styles to choose from: single, side-to-side rocker, small up-down rocker, and large up-down rocker. Horizon keypads can utilize up to four across, arranged side-by-side in a multi-gang electrical box to align correctly to form one control surface without separation between buttons. Colored backlighting brightens custom engraved text on the buttons for easy readability, and active buttons can glow two to three times brighter than inactive buttons. Interchangeable custom trim pieces add beauty and style to your keypads. Choose from wood, marble, stone, and leather looks to complement your interiors.
Savant Echo
The Savant Echo keypads sport a modern design and are field-configurable from three to six buttons with the ability to configure backlight color as well. Available as wired or wireless, Savant Echo keypads are designed to fit into a standard-size opening, which makes them compatible with various decorative faceplates. They also feature a built-in ambient light sensor that automatically adjusts your lights based on the amount of brightness in your room. A Wake Mode increases the backlit button brightness when someone approaches. These premium keypads come in three finishes, control lighting and other smart technology as part of your Savant system, and include the option for a dial for light dimming or volume control. Any scene created in the Savant Pro app can be programmed into your keypad.
Are you ready to bring premium lighting control into your life at home? Reach out to our team here, or call us at (203) 338-0706 to schedule a free consultation. We look forward to hearing from you!