3 Ways to Beautify Your Whole Home Audio System
Leon Speakers' Tonecase, Tonecase FIT, and Edge Media Frame will add style to your Sonos speakers and home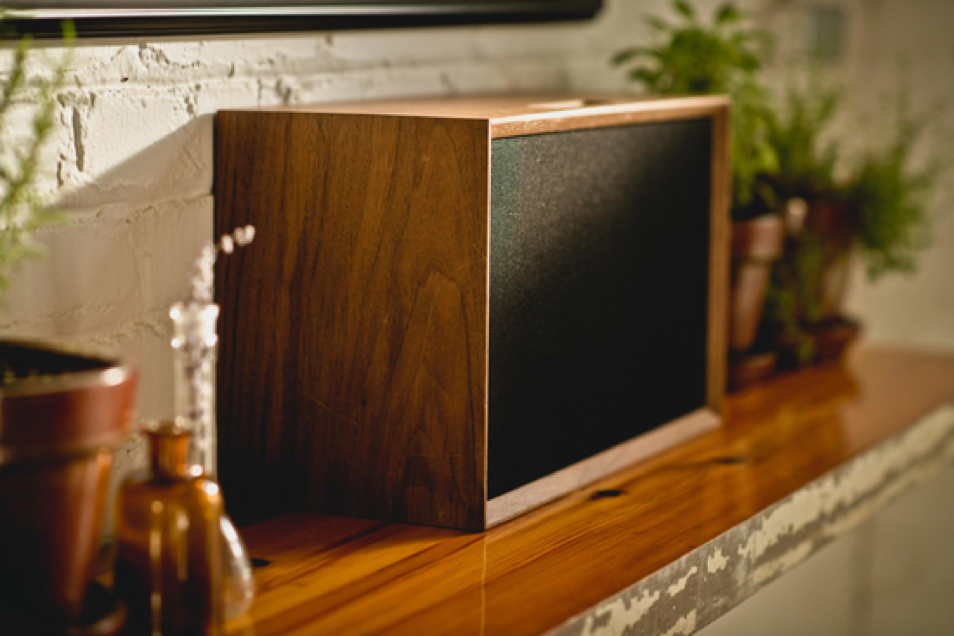 Speaker systems are limited in their style: they are often black or gray and bulky, which can ruin your space's design if dark colors clash with your color palette. You don't have to sacrifice your sense of style for reliable, high-quality speakers. Speaker casings are designed to conceal or complement your audio speakers so that they blend in with your décor.
Leon Speakers offers custom solutions for Sonos bookshelf speakers, soundbars, and your TV. Read more to discover a variety of housing options for your whole-home audio system in Darien, CT.
SEE ALSO: Did You Know a Whole-Home Audio System Does This?
Tonecase
ToneCase offers a wide selection of customizable products designed to complement and conceal Sonos speakers. The cosmetics of speakers don't always match the aesthetic of the room. The Tonecase fixes this by combining design and aesthetics with high-performing audio, bringing the best of both performance and style. Handcrafted from White Oak or Black Walnut, the products fit any Sonos surround or bookshelf speaker to seamlessly blend with your style.
The Media Décor series includes Tonecase Hardwood Cabinets designed to house the Sonos ONE, Sonos ONE-SL, Sonos Play:1, Sonos Play:3, and Sonos Five that leave easy access for control and wire management. These options add to the audio performance, unlike other housing options that detract from it; the hardwood adds tonality to the speakers, leading to a richer sound.
Tonecase FIT® Universal
Leon's Tonecase FIT Universal Mounting System mounts any Sonos Playbar directly to the TV, both complementing and concealing it. The soundbar is fully integrated into the display to create a seamless, design-friendly solution. It includes a grille custom built to match any TV's exact width (up to 90" diagonally) and mounting hardware for a perfectly-flush install. Your soundbar and display will blend into one piece, decreasing aesthetic clutter and simplifying your room's design.
The Edge Media Frame
The Edge Media Frame can encase any TV and one of Leon's Horizon Series soundbars, meaning you will have high-quality audio and aesthetics. Inspired by the integrated media cabinets of the 1960s, the Edge conceals all mounting and wiring, leading to a simple design that will blend in seamlessly with any aesthetic. The frame attaches magnetically to a mounting panel for easy access to the back of your TV, allowing for easy management of your HDMI cables and other connections.
There are various hardwoods to choose from, including Oak, Maple, Cherry, and Walnut, so your Edge will be customized to your individual tastes. Choose from three different Leon Speakers soundbars: the Horizon OTO Powered Soundbar, the most comprehensive solution for concealing the clutter of your technology while also offering a sleek design; the Horizon Series Ultra Thin, which is less than 3" deep and created for spaces that are more demanding but still require stellar performance; and the Horizon HZ400 Soundbar, which delivers breathtaking performance for any room.
Add more music to your life with a whole-home audio system that's impressive to both the ears and the eyes. To learn more about Leon speaker casings, call Phoenix Audio Video at (203) 338-0706 or fill out our online contact form to get started.