3 Brands to Help You Get the Most from Outdoor Audio
Coastal Source, Sonance and James Loudspeakers are the manufacturers of choice for quality outdoor speakers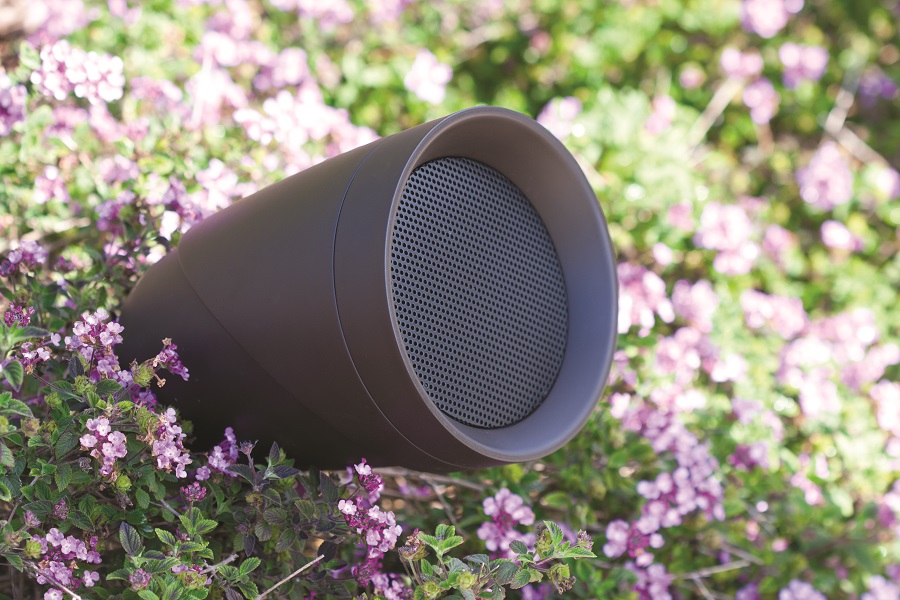 With school out and summer in full swing, now's the time to see how automation can help you enjoy your home's outdoor spaces as much as possible. We've written before about how much fun an outdoor audio system can be, but how do you find the right components for your home? Our preferred manufacturers for outdoor speakers are Coastal Source, Sonance and James Loudspeaker, and today we'll go over why these brands are a perfect fit for homeowners in Westchester County and nearby areas of New York.
SEE ALSO: How to Brighten Your Home and Enhance Curb Appeal
COASTAL SOURCE
Coastal Source's slogan – "Defy the Elements" – reflects their dedication to outdoor A/V gear that's not only functional, but also will last a lifetime and beautify your yard. All Coastal Source speakers are designed and built in-house. This means the level of quality is second to none. Their speakers are completely sealed from the elements, giving them unprecedented durability.
Coastal Source has even made the installation process as simple as possible. All their products use the company's patented Coastal Connector system, which involves plugging the cable connectors together and twisting the point where the ends meet. This simple system creates an airtight connection, which is important given that connection failures are a leading cause of outdoor audio system failures. And because all Coastal Source products use the Coastal Connector, changing out a fixture is a breeze.
You also don't have to worry about Coastal Source speakers impacting the look of your yard. They have speakers that can be installed either in-ground or above ground, and some models can be made to resemble landscape features. If you're still concerned about how the speakers will impact your aesthetic, they can be hidden in the foliage around your home.
SONANCE
Sonance makes several products to suit your outdoor audio needs. To ensure protection from the elements, Sonance outdoor speakers and subwoofers are made with corrosion-proof composite materials and uses a triple-sealed enclosure.
No need to worry about extreme heat or cold affecting performance, either; the baseline SR1 package can handle temperatures from -20 to 109° F. The rest of their outdoor line meets these same rigorous standards.
If you're looking for a place to start with outdoor audio, it's hard to go wrong with the SONARRAY SR1 package. The SR1 includes eight satellite speakers and one below-ground subwoofer, giving you high-quality sound over an area up to 2,000 square feet. One Sonance amplifier can power up to 16 speakers and two subwoofers, so it's easy to add speakers and amplifiers to expand the coverage area later on.
JAMES LOUDSPEAKER
James Loudspeaker is the final outdoor speaker manufacturer we wanted to spotlight in this blog. The company has two decades of experience working on high-end residential audio systems, both for indoor and outdoor use. They developed their first Hi-Fi quality landscape audio system in 2005, and a year later they unveiled their first line of subterranean subwoofers.
Since then, the company's line of high-end outdoor speakers has only grown. There are three major product groups: The All-Terrain (AT) Series of landscape speakers, their UnderEave outdoor architectural speakers, and the Subterranean (ST) Series of buried subwoofers.
AT Series speakers are made to be placed in your landscape somewhere while remaining out of sight. The speakers use a dual-extruded aluminum enclosure with a heavy powder coating to ensure complete weather protection. To ensure sound quality, the speakers are made with an aluminum cone woofer and a coaxial aluminum dome tweeter. You can buy the speakers individually or in packages to cover larger areas. There are 15 different standard finishes to choose from, and custom finishes are available upon request.
James Loudspeaker's UnderEave models are rugged enough for the outdoors but are mounted to an existing structure such as your covered deck or a wall. UnderEave speakers are made from aircraft-grade aluminum and are powder coated to provide marine-grade protection from the elements. The speakers come with standard through holes to make the installation process as easy as possible.
The ST Series subwoofers are, as the name implies, buried in your yard to provide some extra bass oomph without compromising your landscape design. All you or your guests will see is a small hooded port, all the while the subwoofer delivers the high-performance sound James Loudspeaker is known for.
Ready to enjoy your favorite music at your next backyard get-together? You can learn more about our custom outdoor speaker systems by calling us at (203) 338-0706 or by visiting us online. You can also stop by our showroom in Fairfield, CT.