Why Choose Motorized Shades for Your Living Space
Bring Luxury and Efficiency to Your Home with This Smart Tech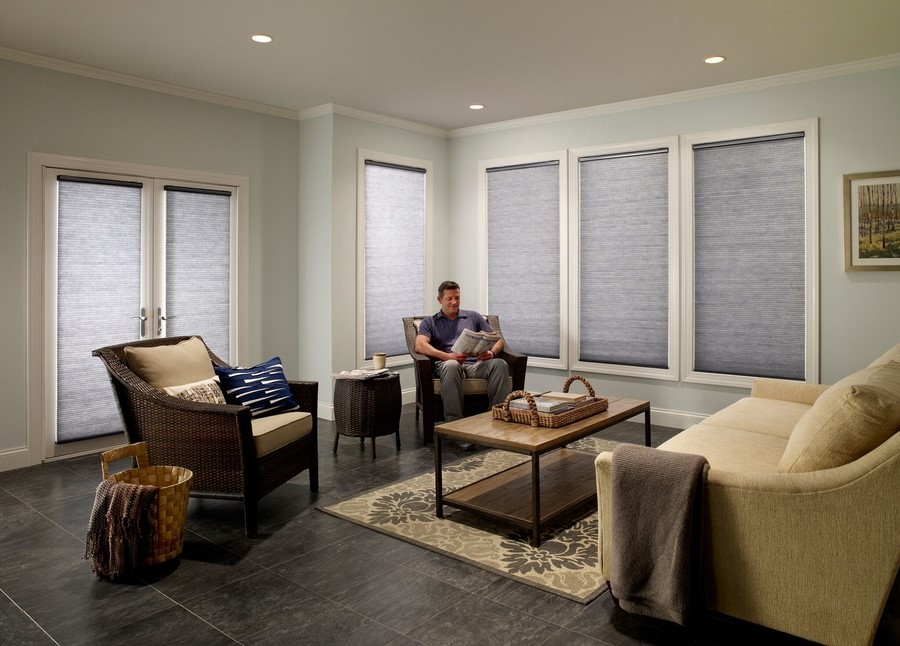 If you're wanting to bring an elevated style and comfort to your Fairfield County, CT home, and still save energy as well – then motorized shades are the ideal smart solution for you.
But how can automated window treatments really transform your day to day life? Check out below the ways this smart tech can benefit you and your family on a daily basis.
Keep on reading to find out more.
SEE ALSO: Maintain Your Home's Style With Hidden Speakers
Make Use of Natural Lighting
It's not only your lighting fixtures and systems that are able to control your room's lighting balance. The right amount of the sun's natural light is the perfect way to illuminate a room – and your motorized shades can help you achieve this atmosphere any time.
You can schedule your shades to lower or raise up at specific times during the day. To make it even easier, you can install photo sensors that notify your blinds to react to the direct sunshine.
When soft rays go through your windows in the morning, the shades can raise up and let the gentle light in. But when the sun is much harsher, the shades will know to lower and keep your interiors protected and the glares off your screen.
Set Up Your Space with Elegance
There's a worry that your smart technology might not mesh well with your home's interior design and style. But there is no need to sacrifice your aesthetics for your home's convenience.
Your shades can add efficiency and convenience to your day, but they can also blend with and even enhance your décor.
Large bay windows or floor-to-ceiling ones are gorgeous – but you might not have wanted curtains on them because they're too hard to reach and operate. With motorized shades, you simply push a button and operate them whenever you want.
Now you can dress up your windows without any worry about handling them. There are endless patterns and fabrics to choose from, as well as a dual shading option.
Blackout shades paired with more colorful or sheer shades lets you set up any room for multiple uses. Watch a movie or enjoy a bright summer day in the media room; the automated shades will control the light.
No matter the occasion, you'll have the style you want with the best smart technology around.
Save Energy and Lower Your Bills
As you turn your home's heat or HVAC on throughout the year, your energy bills skyrocket. But now your automated shades can help you go green and curb your utility expenses.

Help prevent solar heat gain with your shades; as they will lower to keep your house cool, your AC system won't work overtime to do so.

When the months get colder, your shades can create insulation for your home. Honeycomb shades have a specific design to help with this – but any shade design can still provide insulation.

A gap between the shade and the window creates the right spacing so that your home can stay warm in the winter – and cooler in the summer.

Want to learn more about motorized shades, and why they're an impressive smart solution for your living space? Fill out our online contact form or give us a call to schedule a no-obligation consultation with us. Our team would love to hear from you.

No video selected.