Should I Use a Projector or a TV for My Home Theater?
Find Out Which One Is Best for Your Home Theater Design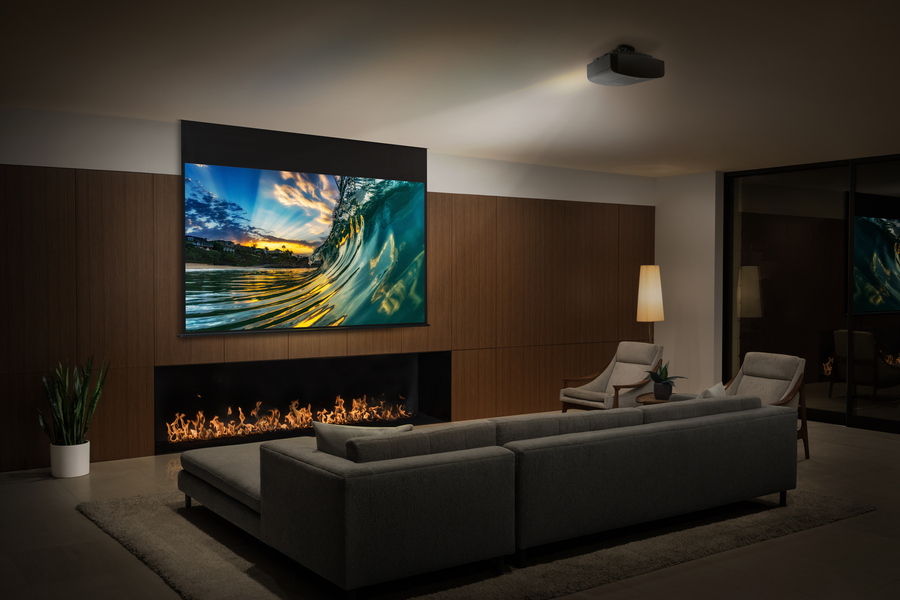 You're starting the exciting project of designing your home theater, and one of the first things that comes to mind is what type of display you're going to choose. Do you go for a large TV or a projector and screen combination like a commercial theater? If you're unsure how to decide, keep reading to discover the pros and cons of each. Our guide will help you in creating your Scarsdale, NY, home theater design.
SEE ALSO: 3 Common Home Theater Design Mistakes and How to Fix Them
Projector
If you're looking to have the quintessential movie theater experience — watching something on a big screen in a dark room — it makes sense to go with a projector. With a projector, you can project images on a screen that can be as large as your wall. While some of today's most impressive TVs measure beyond 75 inches, projector screens easily reach the triple digits for life-size picture.
Advanced projector technology can also provide impressive features for your viewing experience. Sony offers a range of top-quality projectors with native 4K resolution and HDR technology, as well as a dynamic contrast ratio so that every scene springs to life with finer detail, realism, and inky blacks.
TV
While projectors are great for home theaters, TVs have their advantages too. Projectors are becoming increasingly brighter, but TVs still win in the brightness showdown. If your home theater is in a space that gets lots of ambient light, or you prefer a home theater that's also designed for daytime viewing, then a TV may be the way to go. Projector picture quality thrives in dark spaces but can look washed out in environments with light— especially if you don't have the right screen or blackout shades to help block out the sun.

Both options provide beautiful, immersive viewing depending on how you prefer to use your home theater. Our team at Phoenix Audio Video can help you decide which is best for your environment, use, and budget.

For more questions about choosing between a projector or TV for your home theater, or to learn more about our home theater design and installation services, contact our team here! Home theater design is one of our areas of expertise, and we are THX-certified home theater technicians. We can't wait to hear from you!

No video selected.