Make Any Room A Home Theater with These Hidden Technologies
Smart Features That Blend Well with Your Room's Design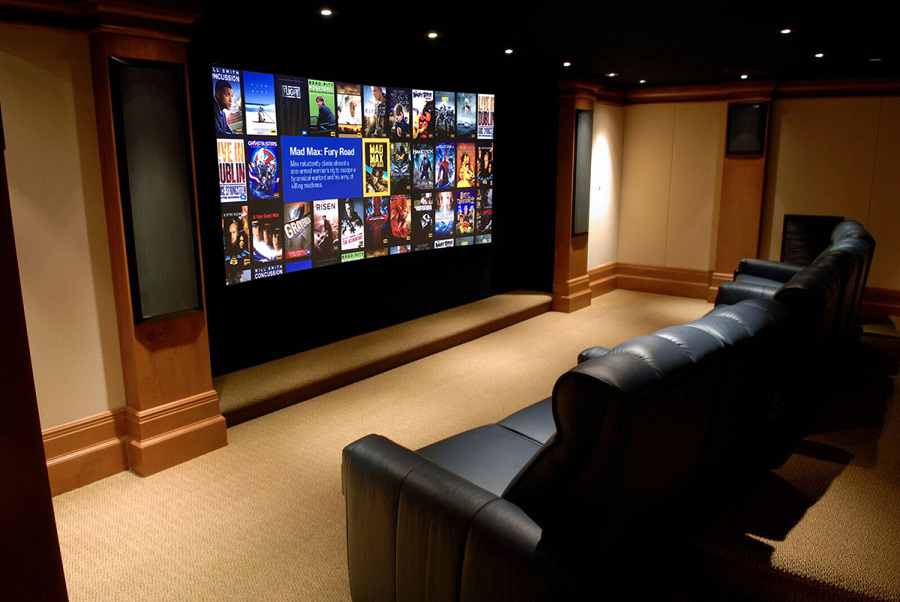 When you're watching your favorite TV show or an epic movie franchise, there's nothing better than total immersion into that media's world.
To achieve this ultimate viewing experience every time, you'll need a home theater system setup. But what about when you're not watching your movies?
If your home theater doubles as a multi-purpose media room, then hidden technology is a must for your home theater installation.
You'll create an authentic theatrical atmosphere in your Westchester County, NY space while not disrupting your interior design and décor.
Seamlessly blend hidden tech with your theater's aesthetics. Keep reading below to learn more about how you can incorporate these versatile features into your setup.
SEE ALSO: 3 OF THE BEST BENEFITS TO A PROFESSIONAL HOME THEATER INSTALLATION
Hidden Flat Screen or Projector
How you view your media is one of the most important aspects of your home theater design. Whether you choose a flat screen TV or a projector and screen, you'll want to watch your shows and films with 4K Ultra HD quality.
But such high-end technology doesn't have to mean sacrificing your personal and unique style. That's where a screen that's easily concealed comes in handy.
By just pushing a button on your smart device, you can lower or raise a projection or flat screen with ease. In mere seconds, you can lower both your in-ceiling projector and screen to have ready to watch a movie or the big game.
Flat screens also lend themselves to multiple disguises. Installing a thin wall panel to run over the screen when it's not in use means you can utilize the panel to display artwork, paintings, or other designs to pair well with your room's existing décor.
Mirror screens are another great feature that lets a media room have a beautiful mirror to look at until you're ready to turn on the TV and home theater system.
Invisible or Partially-Visible Speakers
The next major feature of your theater system is the audio. Your sound quality is a key component to enjoying an immersive experience with your shows and movies.
That means you need high-performance speakers – there are many kinds, with varying degrees of visibility. It all depends on what you're looking for.
One of the best types of speakers is the traditional, floor-standing kind. These deliver flawless audio and have an elegant, theatrical look to them. They are quite large though – but if your theater design is less multi-purpose, and you want your equipment to show more, these are a sleek and complementary choice for your space. They fit perfectly with a traditional cinema setup.
Another smaller option for your theater is bookshelf or cabinet speakers. You can put these speakers on top of most furniture and other flat surfaces in your theater. They blend in well and mesh nicely with your existing designs and decorations.
But are you looking for speakers that are completely unnoticeable? Invisible speakers are possible with in-wall or in-ceiling installations. These speakers are easily controlled by using your theater's remote control or a smart device, but you'll only know they're there by the high quality sound they produce.
With the ability to place these speakers throughout your room, you can create an impressive surround sound layout, so you'll enhance every viewing experience from sports to blockbuster films.
At all times, you get to decide and choose how much of your audio video components and theater technology is visible, and when you'd like to reveal it or conceal it – or if you want it always invisible.
Want to have high-performance smart technology without compromising your home theater design? Give us a call to learn more or fill out our online contact form to schedule a no-obligation consultation with our team. We'd love to hear from you!