Maintain Your Home's Style with Hidden Speakers
Never Compromise Interior Design for Smart Technology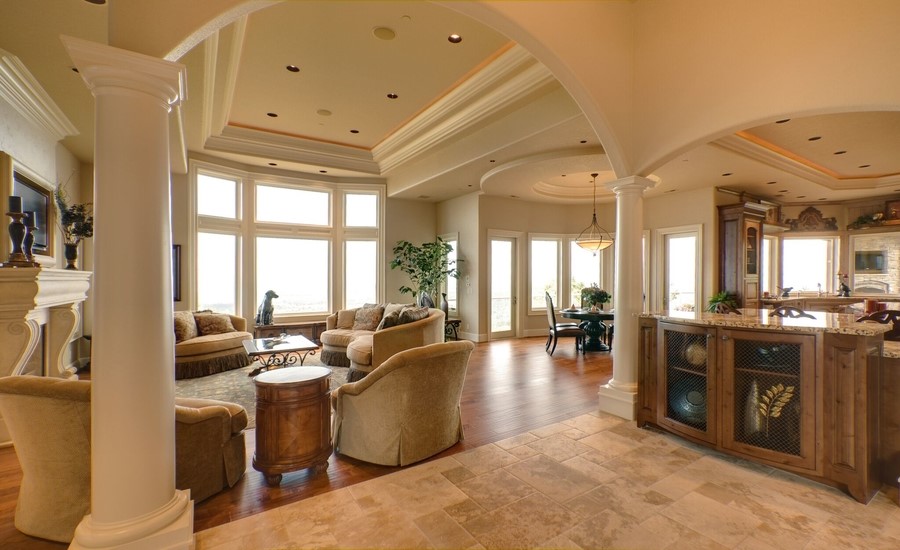 It's a common misconception that smart home technology just doesn't mesh well with your interior design and décor.
The reality is that nothing could be farther from the truth! Not only can your audio video features blend well with your existing style – but they'll also provide top-notch sound quality at all times.
With hidden speakers, you can enjoy your high-end audio in any room of your Fairfield County, CT home — without your tech hindering the design or sticking out like a sore thumb.
In this blog, we dive into how you can incorporate your concealed speakers throughout your home, and the variety of options you have when it comes to what type you're installing.
Keep on reading below to learn more!
High-End Audio is Always Key
Every room in your home deserves an audio quality like that in your local cinema. Whether you're jamming out to your favorite songs in the kitchen or listening to an audiobook before bed upstairs – you want to create the perfect auditory experience every time.
This means you need high-quality speakers. But how can you guarantee you only hear your speakers — and only see them when you want to?
Luckily, with smart technology, there are endless ways to enjoy your music and a multitude of speaker options that can seamlessly blend with the rest of a room's surroundings. From more noticeable speakers to completely invisible ones – you have your choice over how present you'd like your hidden speakers to be.
Speaker Options for Any Area
Before we go into the entirely undetected speakers, we first want to mention the more traditional standing loudspeakers. They not only go nicely with your potential media room's theme or even your home theater – but they also deliver sound like no other.
These speakers are for a more theatrical feel and are perfect for dedicated listening rooms where you want a speaker to not be obtrusive, but instead add to the décor in an elegant manner.
But now let's move on to speakers that are a combination of hidden and stylish. If you want to hide your speakers, but also want them to fit in nicely with your furniture and room layout, bookshelf and cabinet ones are the ideal option.
You can place these on top of anything in your room, such as shelves, tables, or any other kind of furniture. They are hardly noticeable, and there are many style and architectural choices to pick that can go great with your established style and design of a room.
But for the best invisible speakers, in-wall or in-ceiling ones are the winning choices. You can control them just as effectively with a handy smart device or stylish wall panel that blends in with a room's interior.
Strategically place your speakers around the room to create the perfect surround sound system and to elevate the room's natural acoustics so that you receive quality, high-end audio every single time.
You get the same flawless audio you would with any other speaker, but now you can keep your room and home exactly as is – just with the added sound and whole home audio.
Want to learn more about hidden speakers and how they can make maintaining your interior design easier than ever? Give us a call to learn more or fill out our contact form to schedule a no-obligation consultation with us. We'd love to hear from you!