How Can Lutron Motorized Shades Enhance Your Home?
Bring Sophistication and Functionality to Your Fairfield County House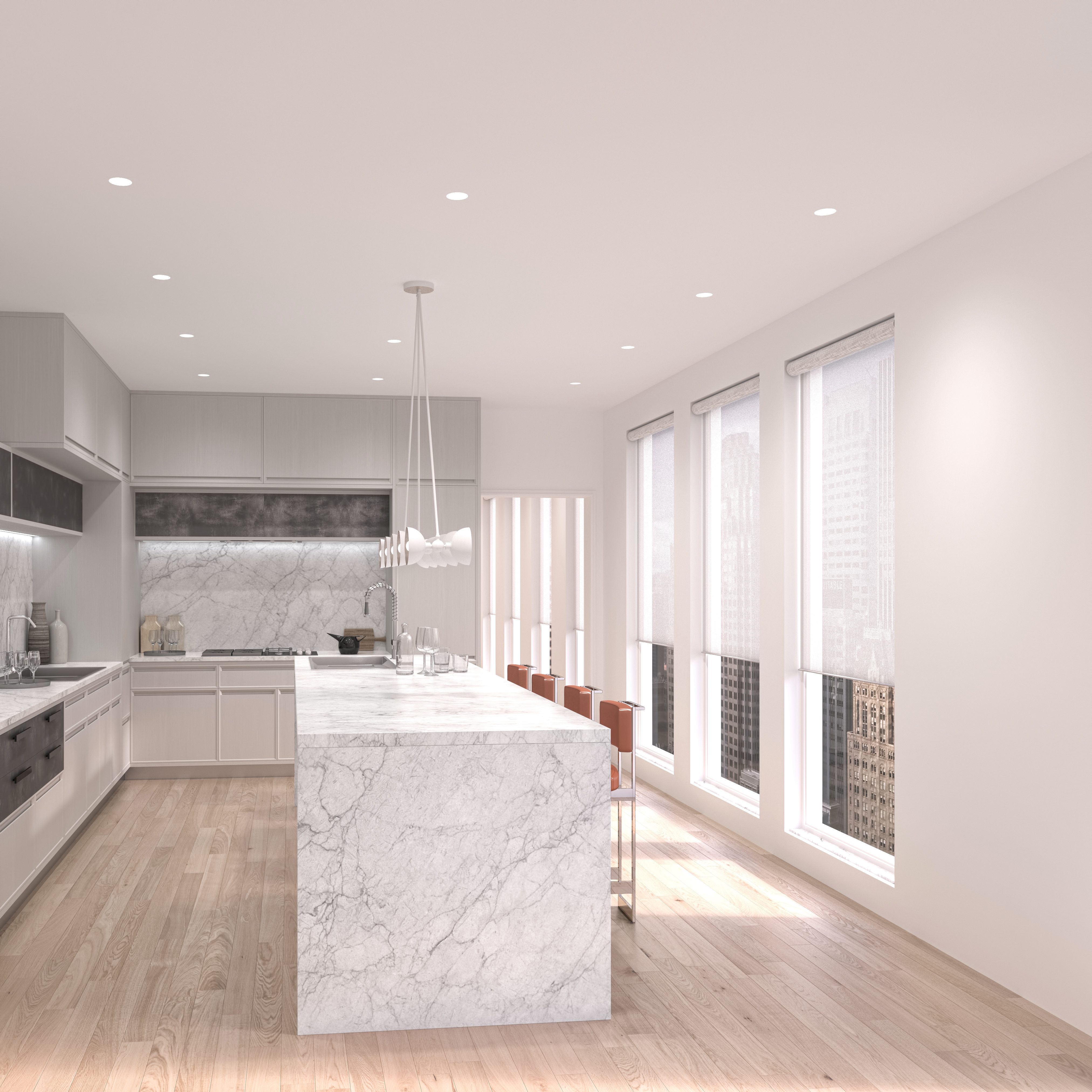 Window treatments play an important role in decorating a room. If there's a stunning view, your shades, blinds, or drapes create a frame that adds structure and softness, height and depth. Automated window treatments are functional and add value to your home because they offer long-term benefits by keeping UV rays out and making your space more energy efficient.
After taking the commercial world by storm, automated window treatments have gained a foothold in residential spaces as the technology becomes more affordable and simpler to install. Motorized shades, blinds, and drapes have no become one of the most popular smart home technologies, combining elegance and beauty with streamlined, easy-to-use controls.
In this blog, we explore a product from one of our trusted brand partners: Lutron's Palladiom Shades. We break down the features of these window treatments and the ways they can benefit your Fairfield County home. Read on to learn more.
SEE ALSO: Why Choose Motorized Shades for Your Living Space
Lutron's Reputation of Innovation
For decades, Lutron has been a pioneer in the realm of motorized window treatments. They've been developing innovative lighting control solutions for over 50 years, and in 1993, they introduced the first whisper-quiet automated shades for home markets. For decades now, Lutron hasits technology more functional, and its Palladiom Shades are an especially exciting product that combines sleek beauty with graceful performance.
Designed with impeccable craftsmanship and engineering acumen, Lutron's Palladiom Shades have garnered the attention of some of the industry's biggest names. At this year's CEDIA Expo, the country's largest exhibition of smart home technology, Palladiom Shades received a CE Pro BEST Award for Motorized Shade Controls & Accessories-
SEE ALSO: How Connected is Your Home?
What Makes Palladiom Shades So Special?
Many motorized shades require a fascia, pocket, or recess for their installation, but Palladiom Shades eliminate the need for those wall and window modifications. Designed for exposed applications, these shades look elegant and beautiful from any direction. Lutron's brilliant team has found a way to make the technology aesthetically pleasing, which has the added benefit of easier installations.
How your motorized shades move and sound plays a significant part in the ambiance of your room, and Palladiom Shades are a smart solution that smoothly adjusts without any distracting noise.
From the roller to the window sill, everything about Palladiom Shades is cleanly balanced. Lutron's patented Intelligent Hembar Alignment synchronizes the motorized shades in a single room or throughout your home with an electronic control system that keeps hembars aligned within one-eighth of an inch while the shades are in motion.
Palladiom Shades are strong enough to handle a 12-by-12-foot window, holding the large piece of fabric with a surprisingly compact tube. Lutron calls them the "little black dress of window coverings," and they are versatile pieces of technology that fit any architectural and interior design style.
Want to learn more about adding Lutron motorized shades to your Fairfield County home? Reach out to one of our specialists at (203) 338-0706 or by filling out our online form.